Firstly, it was great to see so many forum members up there this afternoon - at least seven, magnificent!
OK, so it's blowing a gale and the birds are miles away. This is not exactly my comfort zone. To make it worse, the wind was wobbling both me and scope around
. Answer: get the camera out and use that - complete with image stabilization - much better!
I can only say that if I had been using film I wouldn't have bothered but since I was looking through the camera anyway....
(I did tell the guys that I'd put up a photo of Marc's Phalarope. Sorry, but it just wasn't worth publishing - but you tell that it was a bird!. Honestly)
Gannets passed every few minutes.
... as did Kittiwakes
but Bonxies were the order of the day with this one coming (comparitively) close.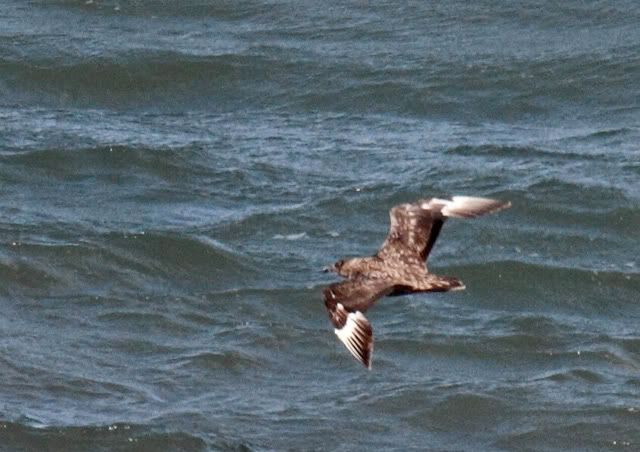 This one was with two others and looked very pale by comparison. The photo bears this out.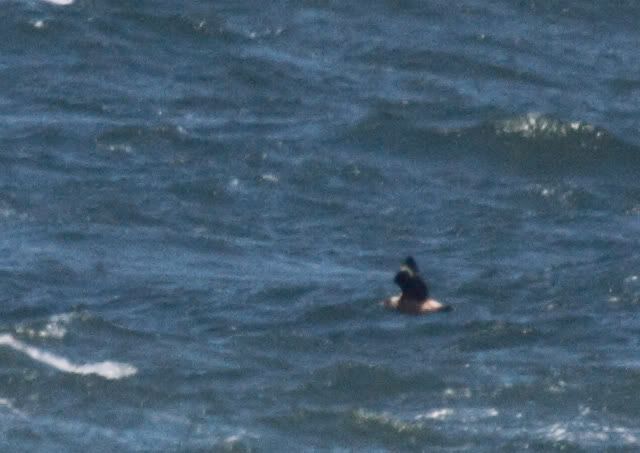 I must confess to really enjoying seawatching. The cameraderie and banter makes it great fun. A bit of sun helps too.